Having a comfortable office for business meetings is a great resource. It's very convenient to have a consistently available place to meet with potential clients, employees, or referral partners. However, it's also great to get away from the workplace at times.
Meeting someone away from the office can offer the benefit of a neutral territory, where people can lower their defenses and engage in more genuine conversation. Where you choose to meet can also give others a better understanding of yourself and your company culture.
When scheduling your next business meeting, consider some variants on these classic choices.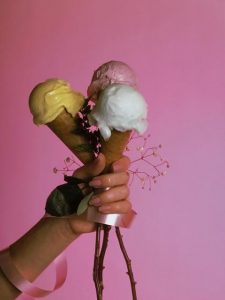 Eating Establishments
Everyone knows the standbys of a coffee or lunch meeting. (If you're particularly adventurous, you might go for an after hours cocktail.) But meeting over meals doesn't have to be limited to a cafe or sit-down restaurant. If you want to make a meeting memorable, start at a food truck, or grab an ice cream cone. Weather permitting, you can walk and talk as you enjoy your snack. Many people feel awkward holding face-to-face conversations with people they don't know well, particularly if they are eating in front of them.
Walking side-by-side helps avoid nerves over eye contact, and can put shier people at ease.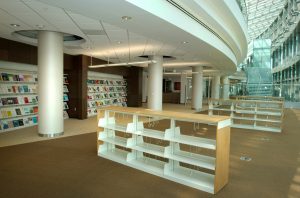 Quiet Spots
Most big cities have plenty of co-working spaces available. (We have a plethora of great ones in Raleigh.) And they are fun places to hang out, even if you don't have someone to meet. Many extroverts (myself included) like to be out around people while we work, even if we're working independently.
If you don't have official co-working spaces in your geographic area, there are likely still plenty of quiet places to meet. Many libraries have meeting rooms and tables which can be either reserved or used on a first-come/first-serve basis, as do some bookstores. If you don't need somewhere with table space, consider a walk around a museum, or other cultural center. (In Raleigh, the JC Raulston Arboretum and Botanical Gardens comes to mind.) Anywhere peaceful and open to the public can be a good meeting location.
Active Meetings
For decades, business deals have gone down on golf courses and racquetball courts. But if you're looking for an activity to get your heart rate up, you're not limited to those two options.
Assuming you're of similar cardiovascular health, going for a run is a great meeting option. Running is always more fun with a matched partner. Other sports which work well for 1-on-1 are tennis and basketball (so long as you don't get too over-competitive).
If those are too strenuous, a brisk walk through the park (maybe hunting some Pokémon?) is a suitable choice, as well.
If you keep an open mind, you can find meeting locations off the beaten path, which will leave an impression. As long as both parties are comfortable, you're able to converse, and it's a hospitable environment, anywhere can be a good place for a meeting.