Attorneys are known for their attention to detail (and for being litigious), so they're not someone whose books you want to mess up. Fortunately, we work with many attorneys, and have gained a lot of experience in identifying potential danger areas in their financials.
If you're an attorney just starting out, keep the following items in mind.
Trust Accounting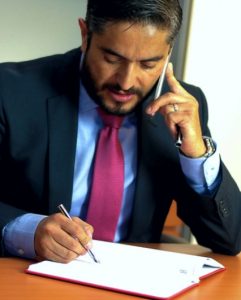 The bar requires you keep a record of your monthly three-way trust reconciliations, and a quarterly reconciliation report reviewed and signed by a lawyer. When a practice is small and the number of clients with trust balances is few, this can be a very simple process that can be done just on a standard form, using the bank statement and client records. However, as a firm grows, utilizing trust-specific software, such as Trustbooks or Clio, can greatly assist in ensuring accuracy of trust reconciliations and in decreasing the time involved each month.
Apart from the reconciliations themselves, it's very important to ensure that you are following all regulations for maintaining client funds in trust. Like the majority of states, North Carolina requires that funds be held in an IOLTA account. It is the attorney's responsibility to make sure that earned revenue is transferred from trust appropriately and that no commingling of funds is occurring. Additionally, even if a bank or financial institution offers an IOLTA and is on the list of approved institutions, the attorney is responsible for ensuring that bank fees and interest earned are being handled correctly by the bank. (We have actually seen instances where banks failed to separate interest out from IOLTA accounts.)
Be hyper-vigilant when you begin to receive client funds in trust, and ensure you have proper systems set up in advance.
Practice Management Software
If clients are not on retainer, billing and receiving payment can be a major challenge in a law firm. (Even if clients are on retainer, ensuring that hours do not exceed the retainer before it can be replenished can be an issue.) There are also the matters of tracking client costs, tracking billable time, and ensuring that any flat-rate services are not suffering from "scope-creep". Again, early on, something like a spreadsheet may suffice. However, sooner rather than later, most attorneys benefit from utilizing a client management software with built-in features for time-tracking, billing, and managing client account balances.
Choosing the right software early on will save the headache of a conversion later. Something to consider is whether you want an all-encompassing accounting and practice management software (like PCLaw), or separate systems (like Xero for accounting and Clio for client management). If you have separate systems, it is also important to consider whether there is integration available between the softwares, and how that works. In some cases, integrations can actually cause more complications, and the systems are better kept separate.
Partner Compensation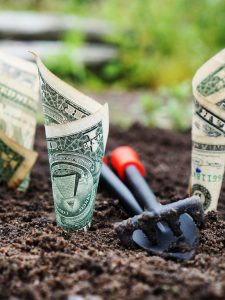 Additional points of tension can arise as you take on partners. The "eat what you kill" trend is growing among law firms, and can be a strong motivator for revenue generation, particularly in the short-term. However, long-term revenue can sometimes be lost in the pursuit of immediately billable fees, and the overall brand and health of the firm can suffer. Planning a revenue generation strategy that is motivational for all partners, but also supports the long-term goals of the firm, is a crucially-necessary early discussion.
As with any other business, early planning and careful construction of internal financial systems will increase a law firm's chances of success. Fortunately, most attorneys possess the focus and attention to detail to make those early decisions, and put the right structures in place. And if they need assistance, professionals like us are always available to help.