This article may be a rude awakening for a number of small businesses. You may bake the best cupcakes, deliver the best massages, or engineer the fastest and most secure computer systems, and still be held back by your accounting system. It's a sad thing when businesses make amazing products or invest years of sweat equity to build a stellar reputation — only to watch it all crumble because they didn't build a robust financial infrastructure to support it. The cold hard truth is that every business's accounting system (or lack thereof) is ultimately what makes or breaks the business.
What does accounting have to do with your competitive advantage?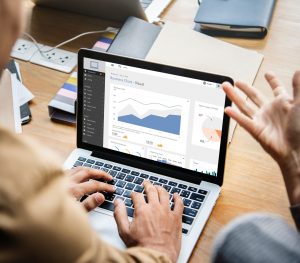 The competitive advantage of a business is that which your competitor cannot easily duplicate. In Rule #1, investor Phil Town details the approach by which he follows Warren Buffet's methods for investing in companies. One of the criteria is what he calls "moats," or layers of protection around the proverbial castle that comprises a business. One type of moat is a well-established brand name. Even if a competitor builds a superior product at a lower price, they cannot copy or take away brand recognition. A strong brand does not guarantee success in itself, but it is a key factor in the longevity of a business.
Now, let's take a look at how management systems play a role in competitive advantage. Let's use a hypothetical example of two marketing agencies. Both agencies have highly creative talent. Both are well-known in their markets. Both work with high-profile clients. Both have a well-established track record for delivering great service. But they diverge in one area: accounting. We'll call them Agency A and Agency B.
Agency A has a basic nuts-and-bolts accounting system. They keep track of their costs, they know how much money they have. They know their cash flow, and they know their break-even point. They know how many client engagements they need per month to cover their overhead expense and taxes. The goal of Agency A's accounting system is to keep the lights on. And it works.
Agency B, on the other hand, looks at accounting differently. They aren't just trying to survive; their goal is to grow. Their goal is to dominate their space and scale their business to twice its current size over the next two years. They have built a system to support their objectives.
Now, let's take a look at the difference between their accounting systems.
Sales, Marketing and Revenue Forecasting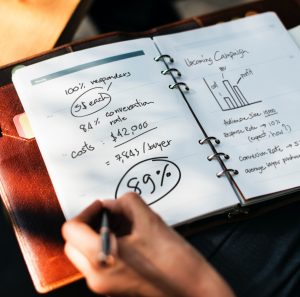 Agency A knows how much revenue they bring in each month. They have a rough estimate of how much they are likely to make for the next six months, based on their recurring monthly revenue from regular clients as well as a few deals in the works that they expect will close soon. They exhibit at a couple of expos each year, and they've found that these usually generate enough business to pay for themselves. They don't feel the need to examine any data, because they know that certain marketing tactics work if you just do them. They don't take clients whose budgets are too small. They will never say no to a client with a big budget, unless they just can't do the work.
Agency B knows how much revenue they bring in from each of their major service lines, and they've used their accounting system to determine which types of services are the most consistently profitable. They track their marketing campaigns and sales activity relentlessly, and they pay close attention to how much it costs them to acquire each new customer. They notice where their best customers come from, and how many marketing touches each one required. Based on this data, they constantly fine-tune their campaigns and focus their advertising spending on the most effective marketing channels. They are sometimes surprised at what the data reveal. They are not concerned with how big or how small a client is; only whether the job is profitable and whether the client is a good fit. They take pride in their track record of starting with small clients and helping them grow. They have also walked away from multimillion-dollar accounts when the risk was too high.
Talent Utilization and Capacity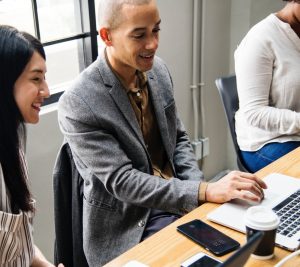 Agency A tracks time spent on client projects with a reasonable degree of accuracy. They have a pretty good sense of how busy everyone is. They are very cautious about hiring, because they've made the mistake in the past of hiring too many people and then needing to let some go when business slowed down. They often use independent contractors and freelancers as a stop-gap measure when large projects come in or when work becomes unusually busy. They like having a flexible work force that can be called on an as-needed basis. Hiring full-time staff is generally a rarity unless someone leaves the company, so they usually do not advertise for new talent. When they do hire, they are often in a hurry to fill the position quickly because it is in reaction to a sudden upswing in work, so they can't be as selective as they would like to be.
Agency B is rigorous about utilizing their team's time and talent in the most effective possible way. They have broken down each service line into standard operating procedures, and they have defined benchmarks detailing reasonable time spans for completing tasks. When they notice that tasks are taking longer than usual to accomplish, they investigate to figure out why. Agency B's management carefully watches the team's capacity and is always advertising and interviewing candidates for their next team member. They are always anticipating growth, and they know when to pull the trigger on a new hire based on their sales pipeline and capacity of their current team. They view the next hire as inevitable, and they recognize that finding the right person may take time, so they are always advertising and interviewing whether or not they have an immediate need.
Company Culture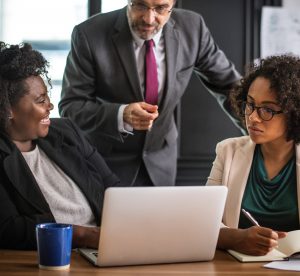 Agency A has a ping pong table and free coffee in their employee lounge. They take pride in having a hard-working team, but also a laid-back office. Employees generally like working there, and the pay and benefits are comparable to the rest of the industry. Communication is good overall, and people have a lot of flexibility to do their jobs in the way that they prefer- as long as the work gets done and the clients are happy. People sometimes work from home, and they enjoy the flexibility to adapt their schedules to the needs of their families, to a reasonable degree. There is no obvious path for advancement at Agency A, but management points out that there's plenty of room to grow for people who take initiative. They've been frustrated a couple of times when their best people left to take jobs in larger firms or to start their own businesses. There have sometimes been grumblings about inconsistencies in pay, but the owners feel that this is not justified.
Agency B has a no-frills workplace. Everyone discussed the idea of adding perks like a nicer employee cafeteria, but since the company has a generous profit-sharing plan, and everyone feels a sense of ownership in the company, no one wanted to spend the money on extraneous benefits. At Agency B, everyone loves their work. They know their numbers, and everyone is fantastic at what they do. There is never a boring day at Agency B, because they are always taking on new challenges. Since the company is always growing, new opportunities for career growth are always emerging. It is rare that the company makes a bad hire, and when they do, it becomes apparent quickly. The wrong people weed themselves out. There is a sense of friendly competition among the team. People work different schedules, but everyone is dedicated and working hard, and no one doubts it. Because everyone's job is measured against benchmarks, there is never any question as to who is performing and who isn't.
Which agency would you rather work for? Which one would you be more likely to invest in? Which one's services would you be more likely to retain?
Every single competitive advantage listed here, and countless others, all boil down to accounting systems. There is one difference between best-in-class businesses and average businesses, and it all boils down to their accounting systems. As boring as it might sound to some, the accounting system of a business is what creates the clarity and insight to make decisions. Businesses that have imprecise accounting systems tend to make decisions based on feelings, and people tend to perceive feelings as more accurate than they really are.
If you're weighing your options for next year and considering what investment of time and energy will make the biggest difference, the first place to look is your accounting system.
---
Dave Baldwin is an integral part of The Bookkeeper staff experienced in marketing and management consulting. His own entrepreneurial journey was spurred on by a desire to help introverted entrepreneurs succeed in business.